Recently, CIMC Raffles and the Norwegian offshore engineering company Havfram confirmed and signed the contract for the second global latest generation series of wind power installation vessels, which will be built on an EPC turnkey basis and will be used for the transportation and installation services of wind farms in Europe upon completion and delivery.
At present, CIMC Raffles is already among the mainstream wind power equipment manufacturers in the world. The signing of the EPC turnkey contract with Havfram for the construction of the latest generation series of wind power installation vessels will further enhance CIMC Raffles' influence and industry position in the global offshore wind power sector.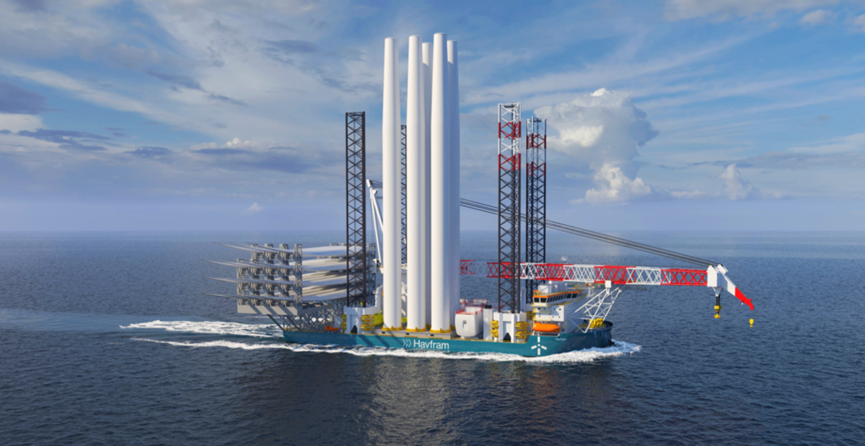 This project is the latest generation of wind turbine installation vessels in the world, with the NG20000X design provided by GustoMSC in the Netherlands and the associated foundation design by GustoMSC in conjunction with CIMC Raffles. The wind turbine installation vessel is capable of installing offshore wind turbines with a rotor diameter of over 300m and XXL monopiles weighing up to 3,000 tonnes. The vessel's capacity has been optimised for maximum variable deck loads and the extreme lifting heights expected over the next decade, while the vessel features a state-of-the-art battery hybrid drivetrain that is expected to reduce carbon emissions by more than 70% per megawatt (MW) installed compared to previous models, making it the most in-demand core equipment in the global renewable energy supply chain today.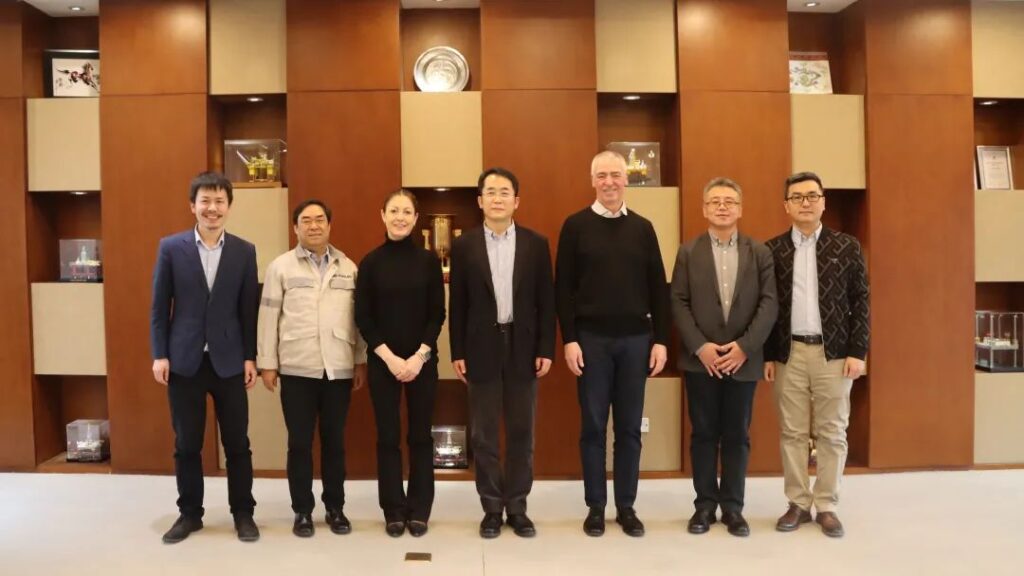 Larsen, CEO of Havfram's offshore wind construction business, said: "We are very pleased to continue our partnership with CIMC Raffles and the decision to order a second NG20000X jack-up wind installation vessel with CIMC Raffles is based on the excellent relationship we have established with the shipyard and on a number of contractual commitments with major offshore wind developers. "
We are pleased to confirm this important agreement with Havfram and sign the contract for the second wind installation vessel, and are proud of the full cooperation between CIMC Raffles and Havfram in the development of the offshore wind business," said Wang Jianzhong, CEO and President of CIMC Raffles Group. As a leading global offshore EPC contractor, with our advanced technology, reliable offshore experience and the ability of the ONE team, we are confident that the final product delivered will meet the needs of Havfram and its customers for high-end offshore wind T&I equipment and further strengthen Havfram's market position. In addition, I am confident that the joint collaboration will contribute to the offshore wind industry and help the global energy transition to a more sustainable and greener world."
Havfram, based in Oslo, Norway, has a long history of executing complex oil and gas subsea construction projects in harsh conditions in the North Sea, and its team has extensive experience in offshore wind construction.
CIMC Raffles is a leading supplier of offshore engineering equipment in China and has been cultivating the offshore wind power sector for several years, with leading advantages in offshore wind power equipment manufacturing, wind farm resource development, transportation and installation, and operation and maintenance services.
At present, the global wind power industry is in a period of rapid growth, and CIMC Raffles has taken advantage of its own equipment manufacturing and resources in the field of offshore engineering to gradually expand from drilling platforms to offshore wind power, clean energy and other multiple fields, actively seize the major development opportunities of global offshore wind power and promote the offshore clean energy strategy, and has made a number of significant progress and harvested a number of project orders. Meanwhile, in 2021, CIMC Raffles and its industry partners jointly launched the "Green Practitioner" initiative, which aims to build a new order of cooperation in offshore wind power by joining hands with partners from upstream and downstream of the industry chain, and through practical actions, to promote offshore wind power to achieve price parity more quickly and help the "3060 The "3060" goal will be achieved as soon as possible.
If you are interested in any of the products mentioned in the article above, please send us an email totalsycn@gmail.com and we will look into your needs and provide a solution.