In order to promote the high-quality development of China's urban rail transit and the innovative research and industrial application of China's urban rail technology, China Urban Rail Transit Association (CURTA) has set up the Science and Technology Progress Award for Urban Rail Transit. This award is listed in the list of social rewards of the State Rewards Office and is the highest scientific and technological award in China's urban rail transit industry.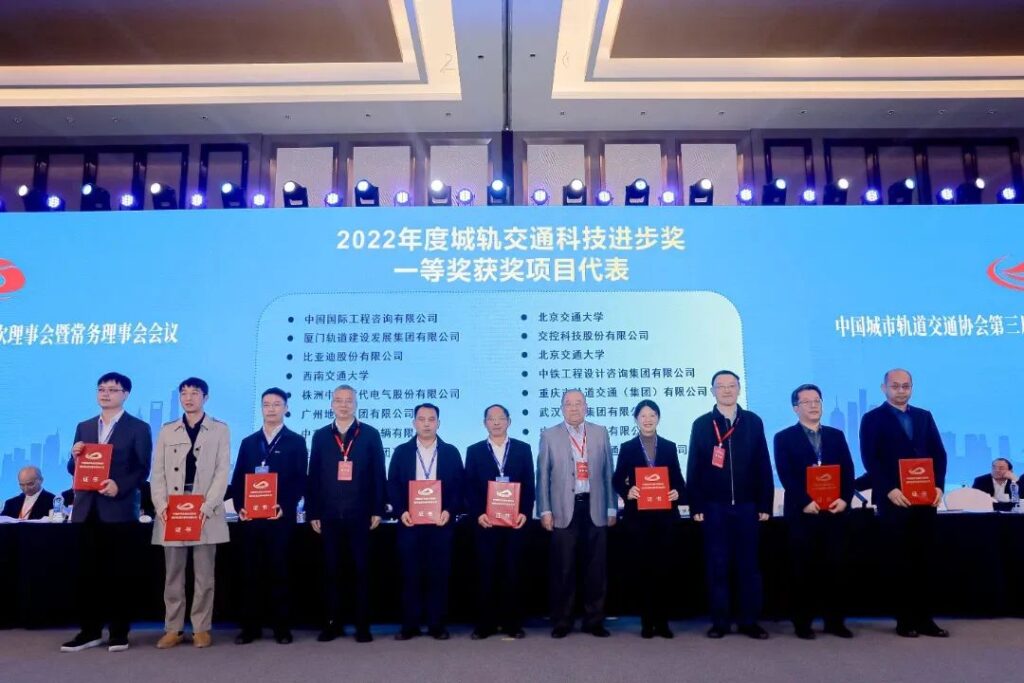 A total of 36 award-winning projects were selected, and the "Innovative System and Key Technology R&D and Application of Guided Rubber Wheel System (Yumba)" led by BYD and participated by relevant units won the first prize of "Science and Technology Progress Award for Urban Rail Transportation" of China Urban Rail Transportation Association in 2022. "First Prize. Yumba, as the only autonomous full-system low-capacity rail transit system, has mature technology and reliable products. This award proves that the new system of completely independent innovative low-capacity rail transport is highly recognised and fully affirmed in the industry, marking that Yumba system has entered the stage of promotion and application from the stage of exploration and application.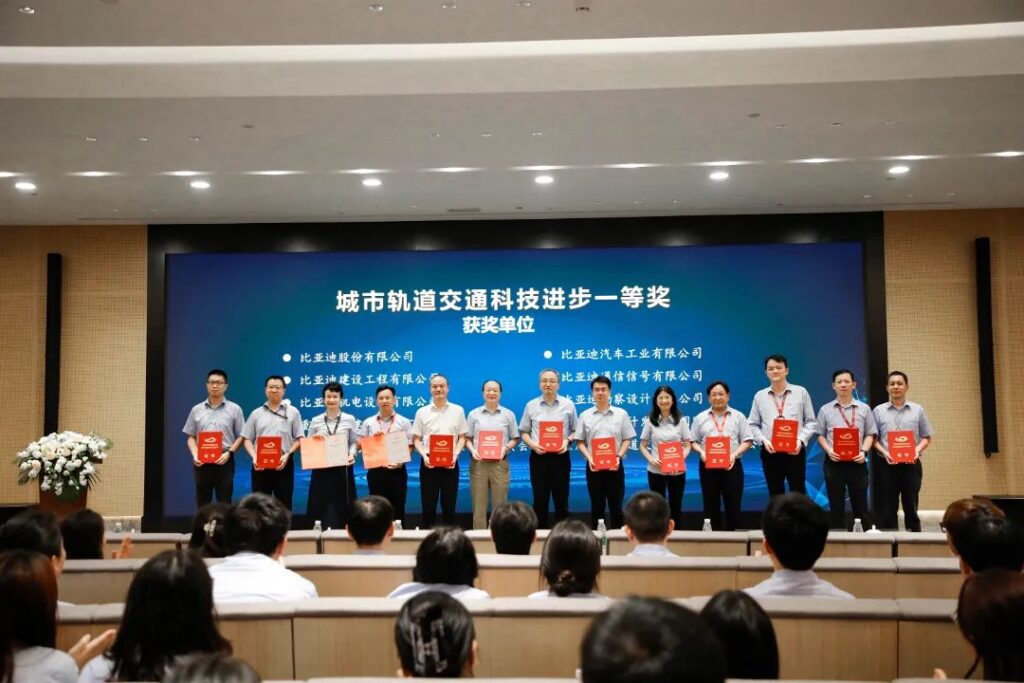 Yumba is BYD's low-capacity guideway rubber wheel system for the actual development needs of urban rail transport, giving full play to the technical advantages of new energy vehicles, and filling the blank of China's low-capacity autonomous urban rail transport system. Yumba innovatively realises the cross-border integration of automobile and rail transit, with deeply integrated system architecture, brand-new rubber-wheel travelling system, axle coupling theory, "four-in-one" rail beam structure, embedded guided and battery-driven new energy vehicles, translational slider-type turnouts, intelligent charging and power supply system, deeply integrated full-automatic operation system, and intelligent transport system with cross-disciplinary integration. system, intelligent operation and maintenance system with inter-disciplinary integration. This achievement has been successfully demonstrated and applied in Chongqing Bishan, Shenzhen Pingshan and Changsha Dawangshan, and has been constructed and implemented in Xi'an, Guiyang and many other cities in China, which has achieved remarkable social and economic benefits, and has a wide range of prospects for promotion and application. The technology of this achievement is original at home and abroad, with outstanding innovativeness, and the overall technology has reached the international leading level. Brief introduction of the awarded projects
The guideway rubber wheel system (Yumba) is a three-dimensional intelligent transport system with completely independent intellectual property rights developed independently by BYD over a period of 7 years, which is a cross-border integration of rail and automobile technologies, featuring miniaturisation, lightweighting, greening and intelligence.
Innovative urban railway. Yumba adopts elevated independent right of way, fast and accessible; it is driven by lithium iron phosphate battery, no power supply contact rail, safe, efficient, low-carbon and energy-saving; rubber wheels walking, low noise, small turning radius (minimum 15m), strong climbing ability (maximum 12%) good adaptability to the terrain, strong architectural affinity, and it can go deep into the community, truly serve the last kilometre, open up the urban microcirculation, and realize the autonomous low-capacity Rail transport system innovation, fill the industry blank.
Autonomous urban railway. Yumba combines the technical experience of new energy vehicles with the cross-border application of core technologies, such as batteries, electronic control, IGBT, etc., and achieves autonomous innovation breakthroughs in key technologies; on the basis of traditional rail transit, it has carried out independent research and development of track beams, turnouts, vehicles, power supply, and signaling technologies, especially slider-type second turnouts, high-precision eccentric I-beam track beams, vehicle and bridge coupling, intelligent power supply management, and deeply integrated fully automatic operation system, etc., which are the most important technologies in the industry. integrated fully-automatic operation system, etc., which are in the leading position in the world, realising independent core technology, localised innovation and intelligent manufacturing.
Intelligent City Railway. Adopting fully automated driverless technology and using deeply integrated comprehensive dispatching system, it realises the intelligence and wisdom of driving, dispatching, operation and passenger service, and creates an intelligent "traffic brain". The Chongqing Yumba demonstration line has taken the lead in realising unmanned and less-personalised operation of the whole system in low-capacity traffic, which is at the forefront of the world.
Green City Rail. Yumba adopts battery-driven, non-powered contact rails, which is low-carbon and energy-saving. Through advanced energy-saving technology processing, the single-format vehicle kilometre traction energy consumption is low, and the energy return ratio is about 50%; the use of rubber wheels to walk, with less noise pollution.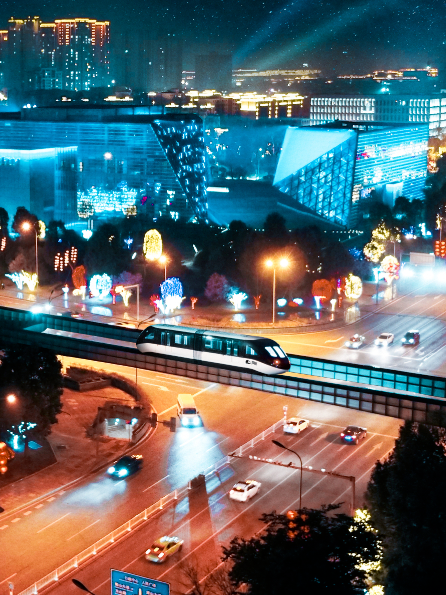 In the future, BYD will combine with the national "dual-carbon" strategy, and continue to innovate in green urban rail, intelligent urban rail, integrated urban rail, etc., to build a safe, reliable, high service quality, green, environmentally friendly and economically sustainable low-capacity rail transport system. BYD hopes to use affordable low-capacity rail transit systems to solve urban traffic congestion, build green transport solutions, help build a multi-level and three-dimensional comprehensive transport network, and promote high-quality urban development.