On August 8, Longquan Municipal People's Government and Geely Automobile Group held a project cooperation signing ceremony in Lishui, and the two sides successfully signed a new energy automobile thermal management project, a power exchange project and an automobile science and technology industry investment fund project, marking an important step in the development of new energy automobile industry in Longquan City.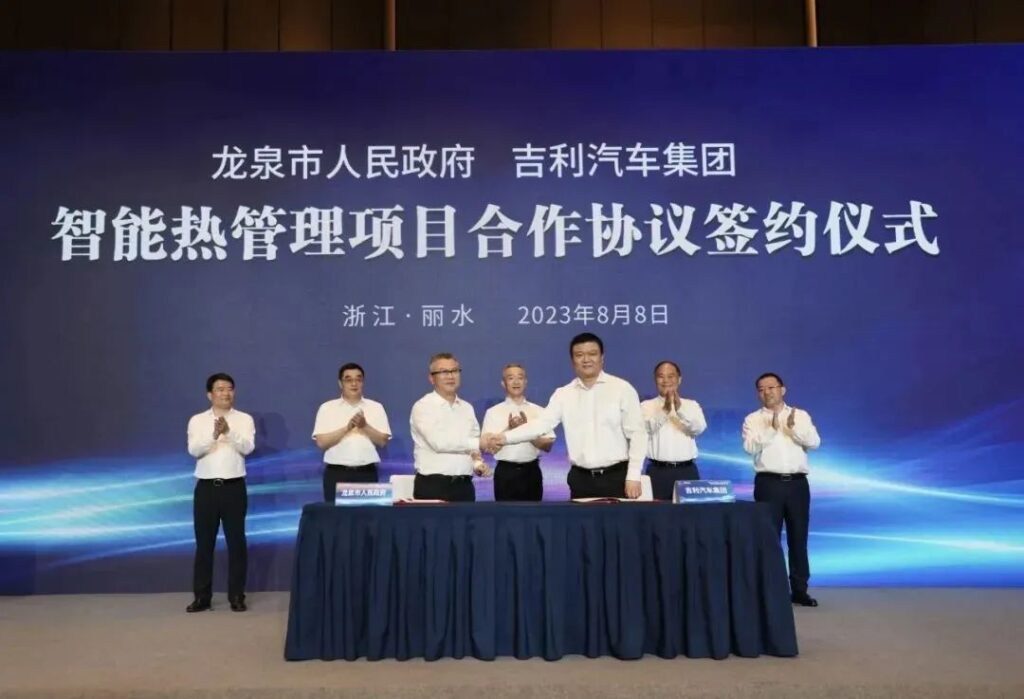 Hu Haifeng, Secretary of Municipal Party Committee, and Li Shufu, Chairman of Geely Holding Group, witnessed the signing of the contract between the two sides. Municipal Standing Committee, Executive Vice Mayor Lou Zhijian, Geely Automobile Group CEO Kam Ka read a speech. Zhou Heping, vice chairman of the Municipal People's Political Consultative Conference and director of the Municipal Development and Reform Commission, presided over the ceremony. Before the signing ceremony, the two sides also on the development of the automotive industry chain, deepen cooperation and other matters for discussion and exchange.
Zhejiang Geely Holding Group is one of the world's top 500 enterprises, and its Geely Automobile Group is a leading global automobile manufacturer integrating the design, research and development, production, sales and service of automobile, powertrain and key components, and possesses strong basic research and development capability and market competitiveness. The three projects signed this time will focus on the thermal management industry of new energy vehicles, give full play to the existing thermal management industry resource advantages of Lishui and Longquan and the technological advantages and intelligent manufacturing advantages of Geely Automobile Group, and both sides will jointly promote the transformation, upgrading and cluster development of Longquan's thermal management industry, and at the same time, through the cooperation of the power exchange project and the cooperation of the fund, further promote the implementation of the "dual-carbon" strategy. The implementation of the project will not only provide a new impetus to the development of China's thermal management industry, but also help to promote the development of the "dual-carbon" strategy. The implementation of the project will not only inject new vitality into China's new energy automobile industry, but also add bricks and mortar to the construction of the "Common Wealth Demonstration Zone", and contribute to the practice of "Green Water and Green Mountains are Golden Silver Mountains".