On 18th July, Haimen's Western Laser Intelligent Equipment Manufacturing Base (Phase I) project successfully got the Construction Permit for Building Works, which will be officially started and put into construction in the East New District of Chengdu.
The western laser intelligent equipment manufacturing base (Phase I) covers an area of about 170 acres, with an investment of 1.2 billion yuan, and the project will build a laser intelligent equipment manufacturing base in the fields of lithium, photovoltaic, etc. The project will be constructed in phases, and when completed, it will be a laser intelligent equipment manufacturing base in Chengdu. The project will be constructed in phases, and after completion, it will become the western headquarters integrating manufacturing centre, operation centre and settlement centre. The start of the implementation of this project represents a new stage on the road of strengthening the Southwest market development and perfecting the geographic location layout of HEMS.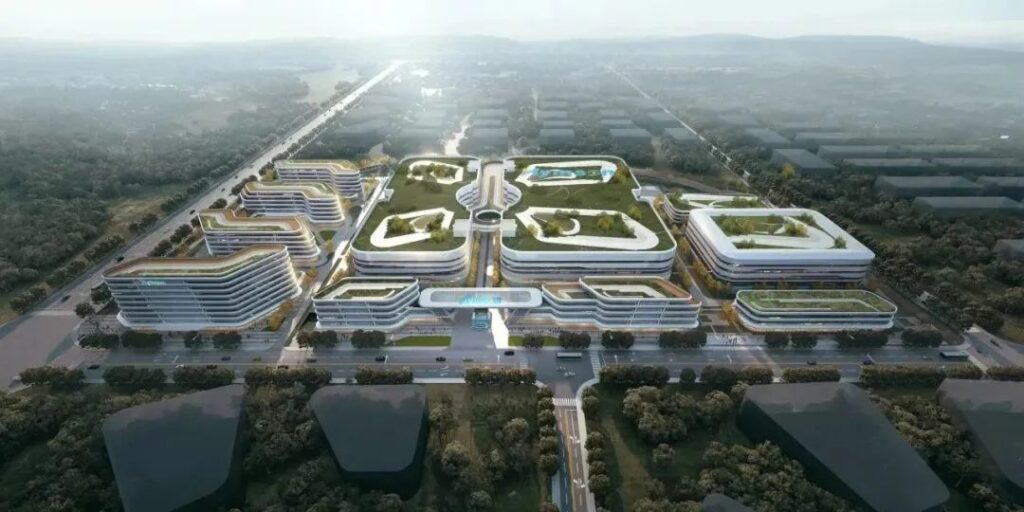 As the first R&D and manufacturing project of laser special equipment for power battery in the western region, Haihaisin Chengdu base will give full play to its first-hand advantage after it goes into operation, and while effectively promoting the capacity enhancement of the power battery field in the southwestern region, Haihaisin will drive the gathering of upstream and downstream enterprises of the supporting laser devices and control devices, gradually forming the synergistic development of the whole industrial chain, and advancing into the depth of the field of laser and automation together.
In the promising new energy era, HEMS will take Chengdu base as the landing point, radiate a wider map with stronger production and delivery capacity, explore a wider market, and compete for the international leading position in lithium-ion battery, photovoltaic and other circuits.