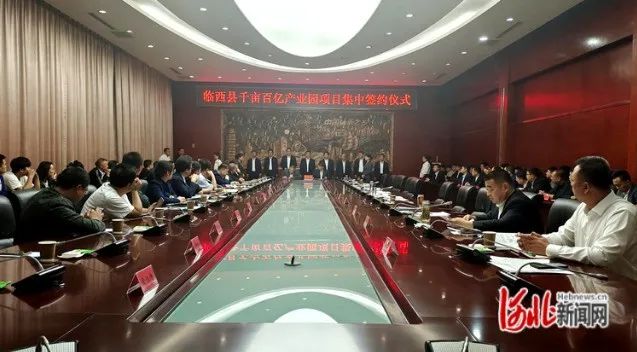 October 8, Xingtai Linxi County held a thousand acres of ten billion high-end bearing industrial park investment promotion and project signing ceremony.
Secretary of the county party committee attended the meeting and delivered a speech, the county government leaders, 42 bearing enterprise representatives and relevant units of the main person in charge attended the meeting.
The meeting pointed out that all units should use the valuable experience of successfully attracting 3 Fortune 500 companies, continue to build a complete bearing industry ecology around, focus on the industry leading enterprises to carry out listed investment, precision investment, and actively support local bearing enterprises to become bigger and stronger, and to achieve a new and greater breakthrough in the attraction of leading enterprises.
The meeting stressed that departments at all levels should adhere to the "industry first, the project is king", and continue to carry out "full investment", "precision investment" and other actions, and vigorously introduce the central enterprises second and third level subsidiaries And innovative business segments, and make every effort to promote the construction of projects under construction and signing, put into production and achieve results, to provide solid support for the development of bearing industry.
It is reported that the signing of the seven projects, with a total investment of 930 million yuan, involving the production and processing of bearings and auto parts and other high-end equipment manufacturing industry. The successful signing of the project will further optimise the county's industrial structure, improve product quality, Linxi County mu 10 billion high-end bearing industry cultivation, major manufacturing platform construction and bearing industry chain strong chain, extend the chain, make up the chain is of great significance.