In September this year, the 10th anniversary of China's initiative to build a "Belt and Road" will be celebrated. During the past ten years, China has signed cooperation documents with 149 countries and 32 international organisations to build the "Belt and Road", and more and more Chinese manufactures are going overseas to show the world Chinese precision, Chinese speed and Chinese height.
As the world's leading bearing enterprise rooted in China, SKF actively exerts its own profound professional and technical advantages in the development process of "Belt and Road", and cooperates with Chinese OEM enterprises to jointly develop overseas projects, which has accomplished one after another "Pearl of the Silk Road" with extraordinary significance. The "Pearl of the Silk Road" has been achieved one by one with extraordinary significance. As the 10th anniversary is approaching, SKF especially opens a special series on "Belt and Road" to share the "Silk Road Story" with you.
The Largest Hot Rolling Project
In June this year, the 1800mm hot strip mill project in Tosyali, Turkey, constructed by Sinosteel Equipment, was officially put into production. This is the largest hot rolling project built by Chinese enterprises in overseas general contracting, but also China's first complete set of exports of hot rolled strip steel project, the success of China's technology, equipment and services to the "Belt and Road" along the country, but also Turkey's largest metallurgical investment projects since 2020, it has become the world's most advanced, It has become the most advanced and competitive hot rolling equipment production line in the world.
As a large multinational enterprise group, Sinosteel Equipment has the world's leading steel industry technology and steel production experience, while Turkey's steel plant construction capacity is relatively weak, the cooperation with Sinosteel can promote the upgrading of Turkey's steel industry. Sinosteel Equipment attaches great importance to this co-operation, with a view to building a low-carbon and energy-saving, high-yield and high-quality hot-rolling production line adapted to various product specifications and steel grades.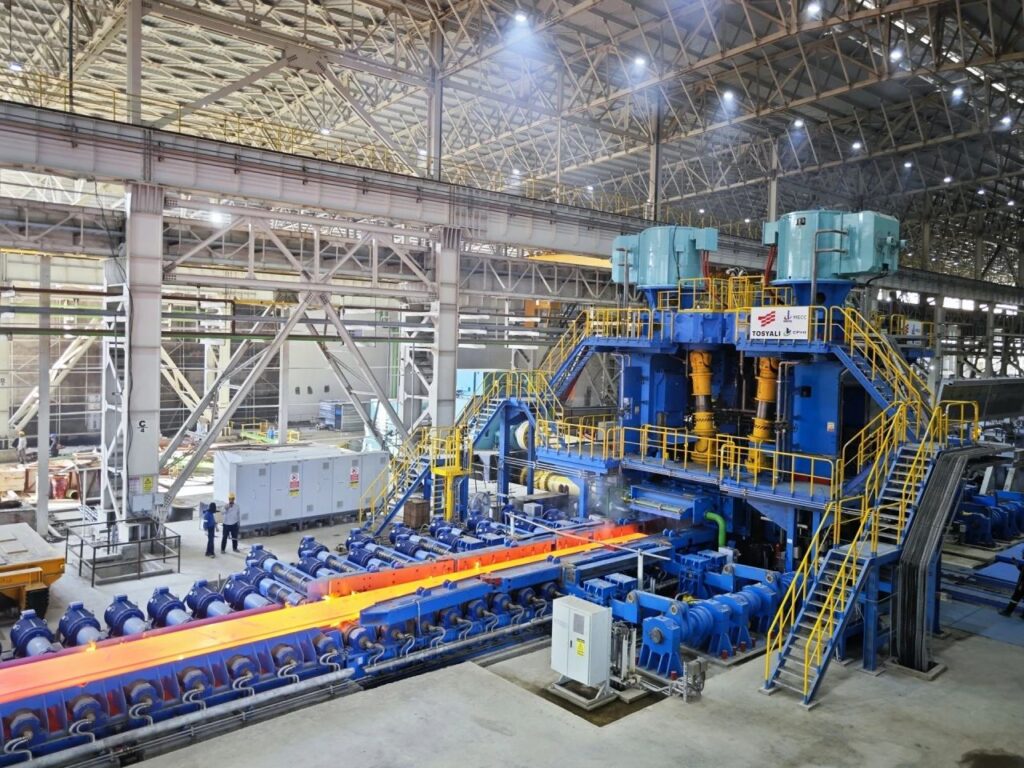 Sinosteel Equipment EP Turnkey 1800mm Hot Strip Mill Project in Turkey
(Image source: Sinosteel International Public)
SKF helps "Made in China" to go to sea
For this reason, Sinosteel Equipment adopts the bearing products of SKF, its strategic partner, to ensure the quality and stability of "Made in China". As the world's leading bearing equipment manufacturer, SKF has many advantages such as excellent quality, high reliability, stable delivery period, fast delivery, etc., which helps Sinosteel equipment to improve its overall competitive advantage, and helps its technology, equipment and services to go overseas and win a wider reputation.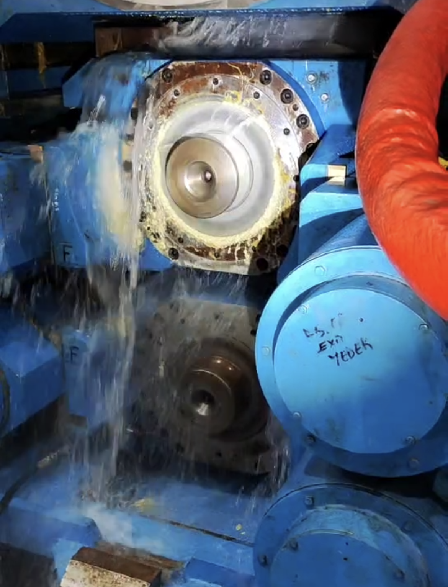 High-efficiency and high-precision bending and tampering device and work roll bearing housing for finishing mills under commissioning
As a brand-new project, Sinosteel expects the equipment to run stably, and the partner must have mature successful cases on the same models. According to the technical parameters of the finishing rolls, work rolls and thrust bearing positions given by the customer, SKF carefully selected and designed the bearings based on its industry experience, and prepared a number of cost-effective and advantageous models to meet the operating conditions, so as to satisfy the customer's needs for cost control and shortening the delivery period.
After the start of the project and was troubled by the epidemic, the epidemic affects the two sides face-to-face visits and exchanges, SKF using advanced remote service method for on-site guidance, to help customers solve the temperature rise and noise and other problems, with SKF a hundred years of technological precipitation, so that the equipment faced by the risk of downtime to be solved.
At the design and selection stage, the customer expressed concern about the effectiveness of lubrication and the lubrication path of tapered roller bearings during actual operation. SKF engineers optimised the relevant characteristics of the bearings and improved the mounting accuracy to avoid the risk of failure caused by insufficient lubrication and to ensure lubrication effectiveness.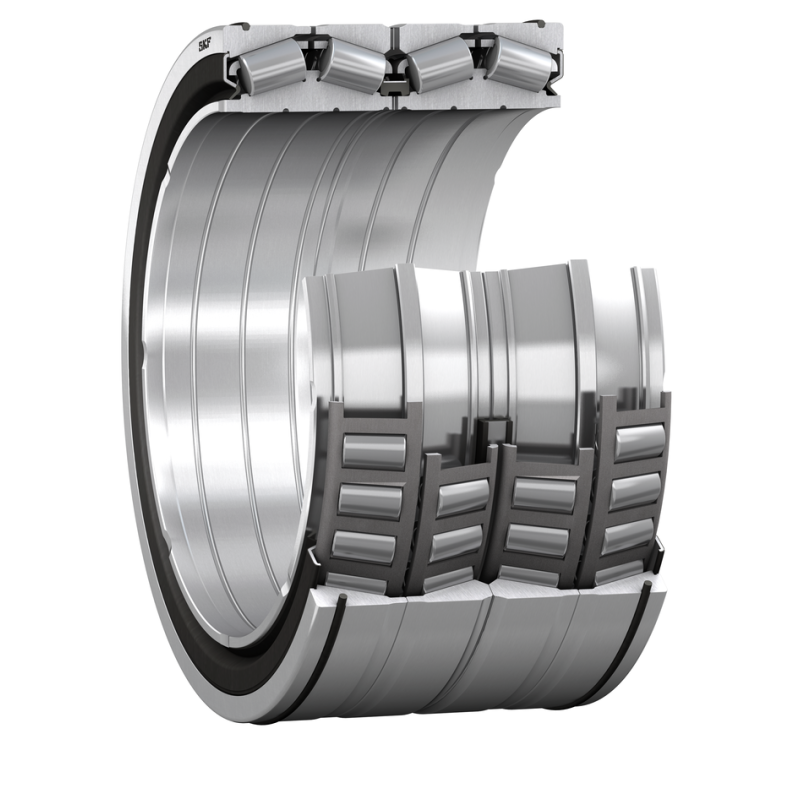 SKF four-row tapered roller bearings
Work roller bearings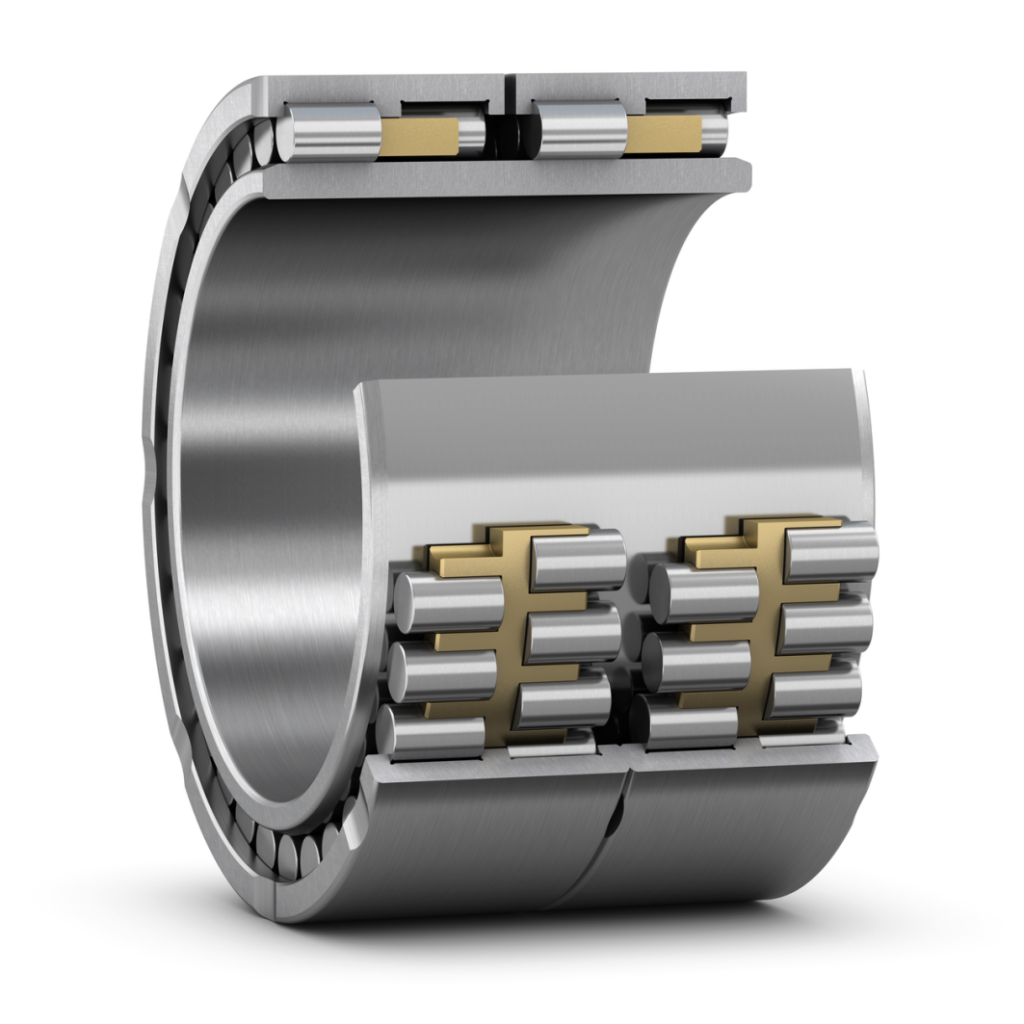 SKF four-row cylindrical roller bearings
Support roller bearings
Deep ploughing into China, taking new steps on the Belt and Road
In addition, SKF's products are also frequently used in different infrastructure and engineering fields such as construction machinery, mining, wind power and hydropower, covering many countries along the "Belt and Road" such as Singapore, Brazil and Laos.
In the global economic growth slowdown, weakening demand, supply chain adjustment and other complex challenges intertwined in the environment, SKF with solid technical level and services, and Chinese OEM enterprises to maintain in-depth and close co-operation, highlighting China's development of the resilience and robustness, and jointly take a new step on the "Belt and Road"!
If you are interested in any of the products mentioned in the article above, please send us an email totalsycn@gmail.com and we will look into your needs and provide a solution.