This is an important initiative for Schaeffler Group to continue its deep ploughing into China and drive its development with innovation, and its R&D and innovation capability in China will be further enhanced. Lu Fangzhou, secretary of the district party committee, Gao Xiang, deputy secretary of the district party committee and mayor of the district, and Klaus Rosenfeld, chief executive officer of Schaeffler Group, attended the event.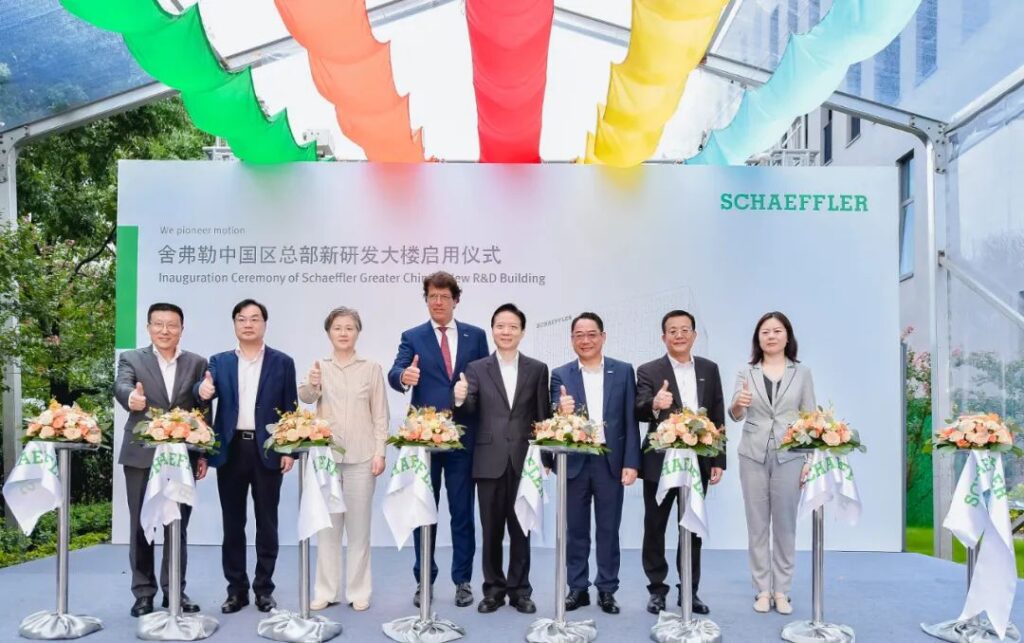 "We want to open the door wider, introduce foreign investment with greater strength and at a higher level, and also create a better business environment for the majority of foreign-invested foreign enterprises to achieve better win-win co-operation." Lu Fangzhou, secretary of the district party committee, said in his speech that in the construction boom of Shanghai International Automobile City, Schaeffler Group has made a connection with Jiading, and along the way, it has grown up with Jiading and made mutual achievements.
In the future, Jiading District will continue to hold high the flag of Auto Jiading, take the initiative to comply with the trend of change in the development of the automobile industry, focus on the core bearing area of the world-class automobile industry centre and the construction of the world's intelligent networked automobile innovation highland, deepen the high level of reform and opening up comprehensively, and further stimulate the impetus, vitality and potential of high-quality development.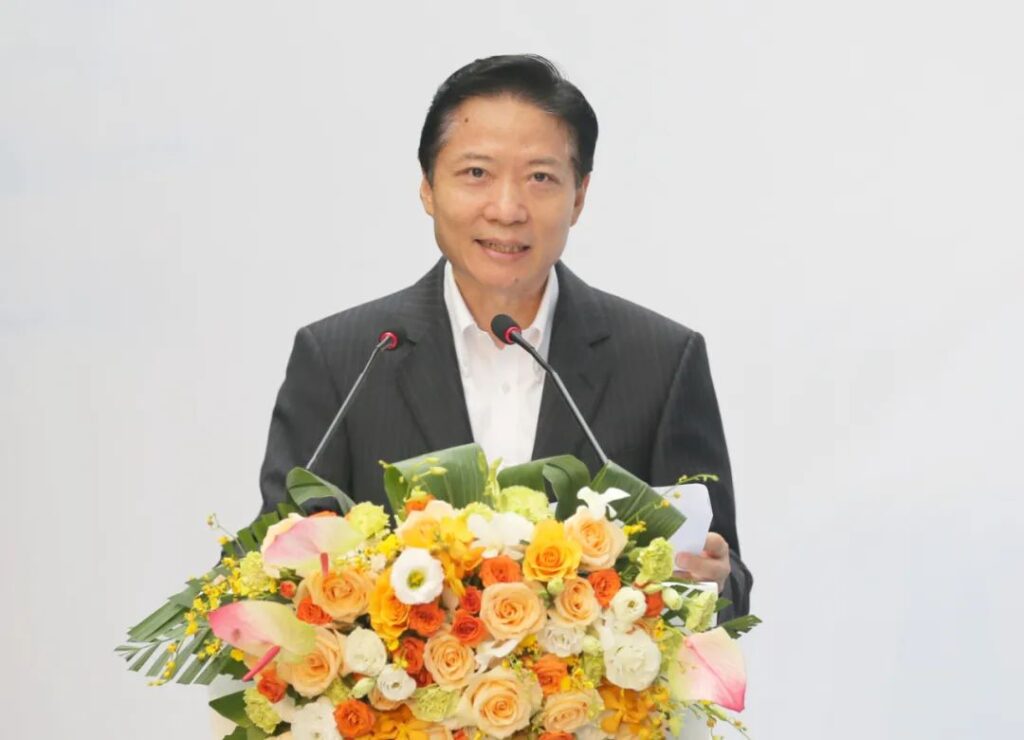 Lu Fangzhou hopes that Schaeffler Group will continue to give full play to its innovation and brand advantages, and take the opening of the new R&D building as an opportunity to launch more new technologies, concepts and products that will lead the development of the automotive industry, and expects that the government and enterprises will further deepen their strategic cooperation, and form more and better co-operation projects in terms of industrial chain clustering, landing of new projects, and attracting and nurturing of talents.
China is not only an important market
It is also a highland of innovation
"Innovation is the key to the Schaeffler Group's sustainable business development." Klaus Rosenfeld, CEO of Schaeffler Group, said, "China is not only an important market, but also a highland of innovation. In the future, Schaeffler will continue to strengthen its commitment to the Chinese market and customers, and continue to deeply cultivate China."
Currently, Schaeffler has 20 R&D centres and more than 8,000 R&D personnel around the world. 2007, Schaeffler Anting R&D Centre was completed and opened in Jiading, Shanghai, where nearly 1,000 R&D personnel are now working.
"Nine years ago, I came to Jiading Anting for the first time. Back then, the innovation port was still a huge construction site. in 2019, I came here again and saw an innovation centre where many high-tech companies had gathered. Only five years later, I came here again and saw that even more progress has been made." Klaus Rosenfeld said.
As an important part of the global R&D network, the Schaeffler Group's R&D centre in China plays a key role in basic research, product development and cutting-edge technologies. The newly opened R&D building will further enhance the Schaeffler Group's local R&D and innovation strength in China.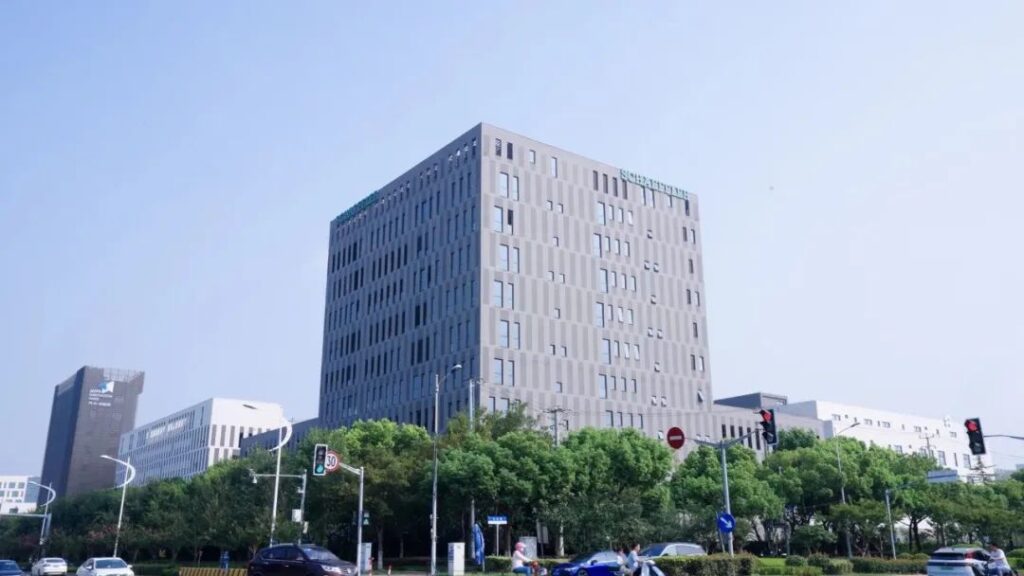 According to the introduction, the new R&D building is located in the Automotive-Innovation Port in Anting, Shanghai, with a total floor area of about 12,000 square metres, including R&D testing and office areas, equipped with advanced test benches and experimental equipments, which focuses on the technical research and application testing of products in the fields of future-oriented hydrogen technology, new energy automotive electric drive and chassis innovations, as well as industrial bearings, robotics Industry 4.0 and other related fields. With the opening of the new building, the total area of the Schaeffler Greater China headquarters and R&D centre has been expanded to approximately 50,000 square meters.
First Innovation Centre in China
A first-class city breeds first-class enterprises, and first-class enterprises make a first-class city. Thanks to the favourable development environment in Jiading, the perfect industrial chain layout brought about by the integrated development of the Yangtze River Delta, and the good talents and supporting facilities, the development of the Schaeffler Group and Jiading have achieved "synchronous resonance", and its domestic business has maintained steady growth. In 2022, the sales of Schaeffler Greater China headquarters will increase by nearly 9% year-on-year, accounting for 23% of the group sales.
In order to better accelerate the transformation and application of local innovations, the new building also houses Schaeffler's first Innovation Center in China, which focuses on the incubation and industrial application of innovation projects and includes innovation labs, workshops and activity areas, and shared workspaces.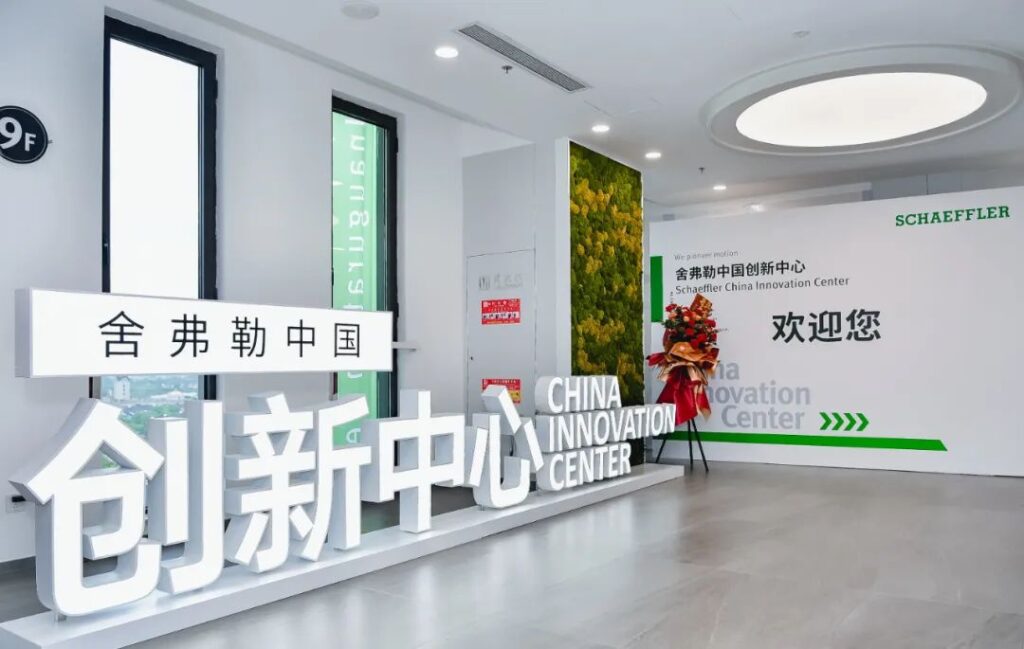 The Innovation Centre provides flexible and open space configurations for employees to communicate and collaborate on innovative ideas through modern office concepts and spatial layouts. In addition to office space, the Innovation Centre also provides resources, process and system support for employees' innovation projects, motivating their passion for innovation and creating a corporate culture of innovation for all employees.
At the same time, the Innovation Centre will also explore opportunities for new products and business areas externally, accelerate the transformation and application of innovation results, and actively develop cooperation with governments, universities, start-ups and research institutes in the field of innovation.
"The opening of the new R&D building and innovation centre will help us accelerate our corporate transformation and develop products and technologies that meet the requirements of our local customers." Zhang Yilin, CEO of Schaeffler Greater China, said that as the company's local R&D and innovation capabilities continue to improve, the company will deeply integrate into the Chinese market and contribute to the development of the industry in the fields of electrification, intelligence and digitalisation.