On June 27, Refining & Chemical Engineering Group announced that the company was awarded the EPC contract for the P5AC package of Saudi Aramco Amiral Project. The main scope of work includes the design, procurement and construction of the project tank farm and integration with SATORP refinery, and Nanjing Engineering Company is responsible for the EPC execution.
The contract amount is approximately USD720 million, which is the largest refinery EPC project Sinopec has ever undertaken independently in Saudi Arabia.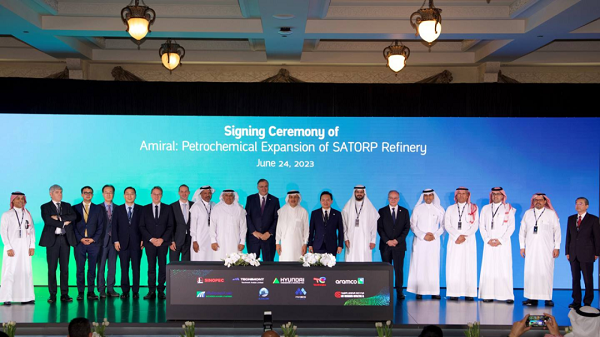 The project, jointly invested by Saudi Aramco and Total Energy of France, is planned to build a new world-class petrochemical complex in Jubail Industrial Zone, which will transform refinery gas and naphtha supplied by Saudi Aramco, as well as ethane and natural gasoline, into higher-value chemicals, further extending the industrial value chain and helping Saudi Aramco further promote its petrochemical strategy.
The successful signing of the project contract is another achievement of Refining & Chemical Engineering Group in implementing the "Global Development" strategy, practicing the "One Belt, One Road" initiative and deepening its efforts in the Middle East engineering and construction market. For Nanjing Engineering Company, the main body of the project, the award of the project is another achievement of adhering to international development and cultivating the Saudi market.