Recently, SKF and Wolong Group signed a memorandum of strategic cooperation. The two parties will focus on the promotion and application of active magnetic bearing (AMB) technology, and cooperate in the field of high-speed drive control to inject new kinetic energy into energy saving, cost reduction and efficiency enhancement for customers. Help achieve the dual carbon goals as soon as possible. Wang Hui, President of SKF China and Northeast Asia, and Chen Jiancheng, Chairman of Wolong Group, attended the signing ceremony.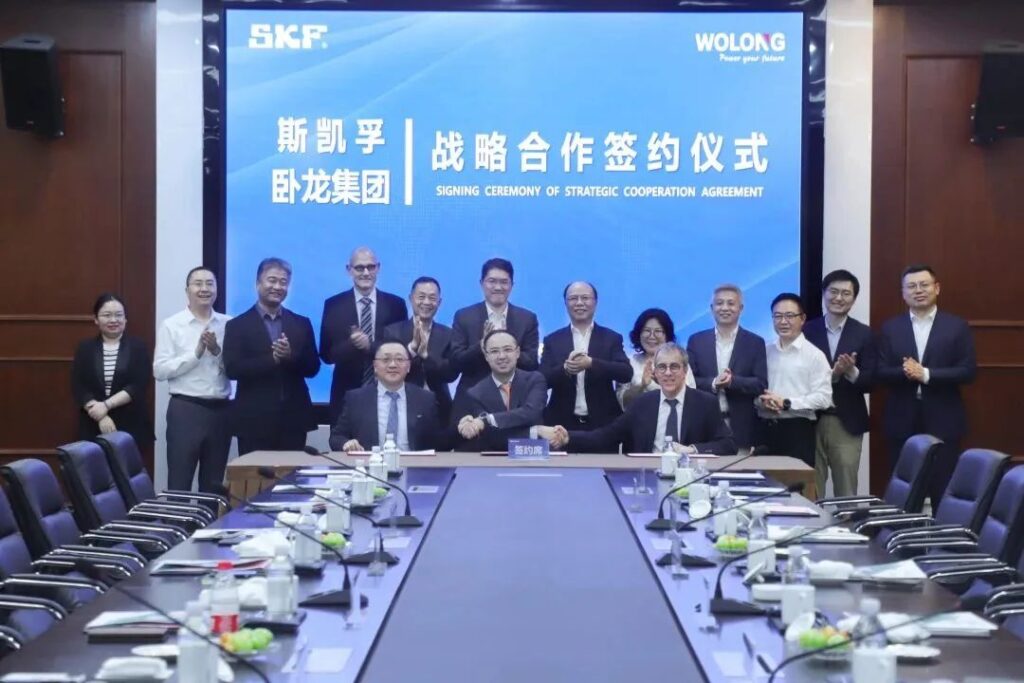 Shi Bo, Vice President of SKF China (left),
Pang Xinyuan (middle), Chairman of Wolong Electric Drive Group,
Frederic Ponson (right), general manager of SKF Magnetic Levitation System Department, signed the contract
SKF is a global leader in solutions related to rotary shafts. Wolong Group, as the world's major manufacturer of motors and drive solutions, is committed to providing safe, efficient, intelligent and green motor power system solutions to the world. Based on the concept of mutual benefit and win-win results, the strategic cooperation between Wolong and SKF has achieved fruitful results, and has set many industry innovation benchmarks in the field of magnetic levitation high-speed motor applications.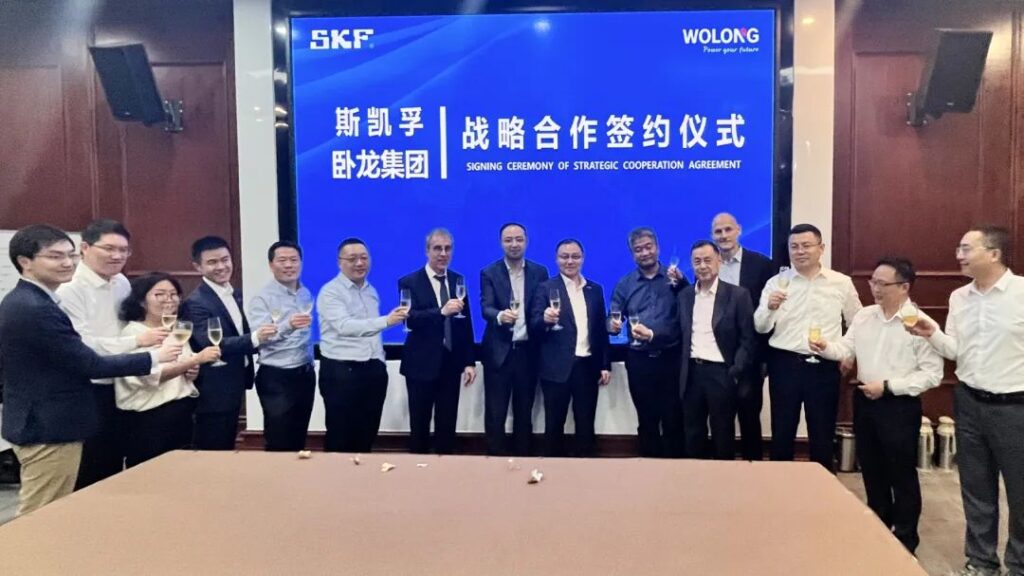 Both parties agree that China's high-speed magnetic levitation motor market has broad development prospects. Expand the application of maglev high-speed drive and control products.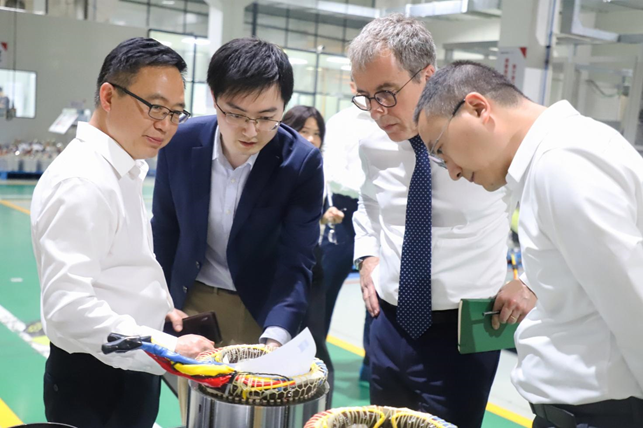 Magnetic levitation high-speed motor has the advantages of low mechanical wear, low energy consumption, low noise, long life, no lubrication, no oil pollution, etc. It is especially suitable for special environments such as high speed, vacuum, and ultra-clean. Magnetic levitation high-speed motors are widely used in petroleum, chemical, steel, coal, cement, transportation, communication, automobile, textile, electric power and other fields, including turbo machinery, turbo machinery, energy storage flywheel, ship machinery, machine tools and other application scenarios.
The application of magnetic suspension bearing technology has promoted the comprehensive promotion of high-speed drive control products. Compared with traditional drive control systems, high-speed direct drive systems have a wider high-efficiency operating range, and the system efficiency can be increased by 30%-50%. In addition, magnetic suspension bearings are free of lubrication , easy maintenance, high reliability and other characteristics, further improve the system efficiency, and greatly reduce the whole life cycle cost of the equipment. Driven by the dual carbon goals, in order to pursue more sustainable development, high-speed magnetic levitation motors have gradually become the driving choice for more rotating equipment.
We hope that the cooperation between the two parties will eventually bring more competitive electric drive products to the Chinese market, so as to better serve customers, contribute to the cost reduction and efficiency increase of users and the sustainable development of the industry.
If you are interested in any of the products mentioned in the article above, please send us an email totalsycn@gmail.com and we will look into your needs and provide a solution.