On June 9, CCCC Tianhe and the Chinese Academy of Sciences jointly developed China's first super-large shield machine with the main bearing – "wall-breaker" passed the expert group review composed of nine academicians and well-known experts, including Qian Qihu, Li Yi Yi and Chen Xiangsheng.
According to the introduction, the main bearing diameter 8.01 meters, weighing 60 tons, is China's first set of the largest diameter, the single heaviest shield machine with the main bearing, can be applied to the diameter of 16 meters class super-large shield machine.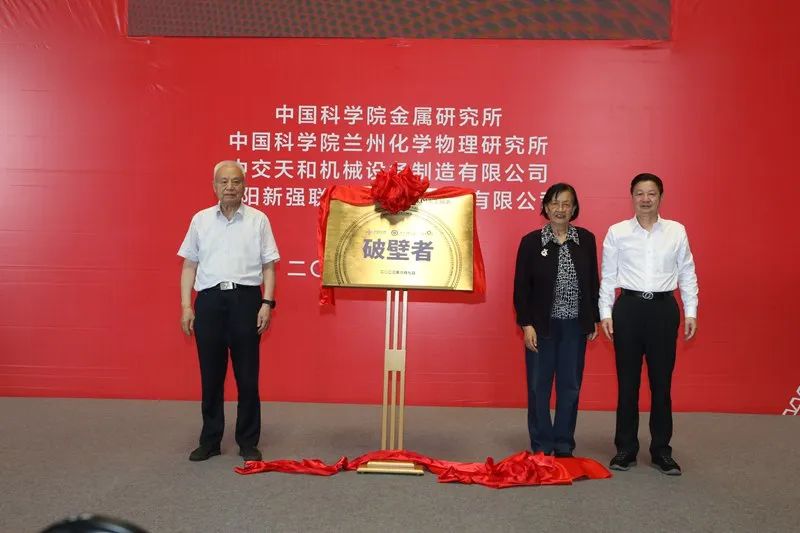 The scene of the naming ceremony for the main bearing for the domestic super large diameter shield. Photo provided by the interviewee
The expert group unanimously agreed that the indicators of the domestically produced main bearings have reached the advanced level of similar imported products, which is a supporting achievement for the construction of a strong transportation country and is of great significance to the field of shield tunneling and equipment manufacturing, laying a technical foundation for the installation and application of oversized diameter shield machines.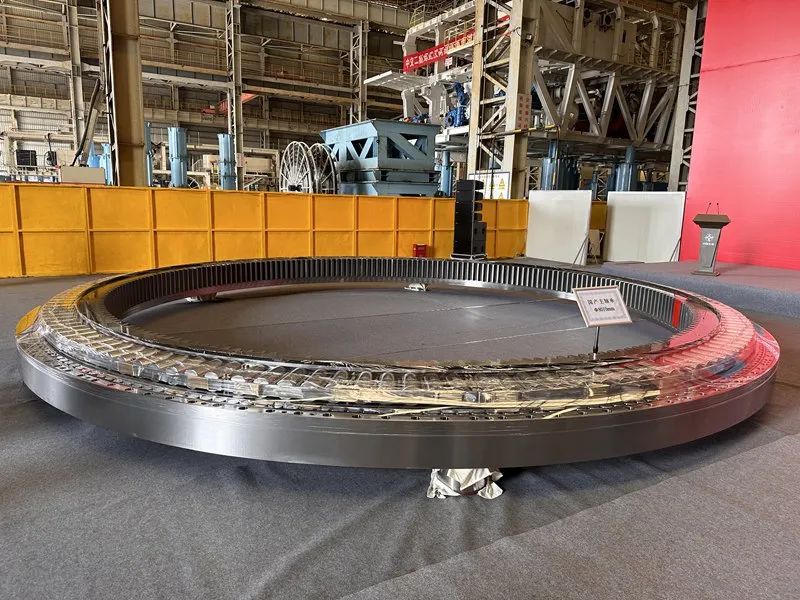 The main bearing for the domestically produced oversized diameter shield machine. Photo by Yang Yubolo, People's Daily Online
Shield machine is a major equipment for infrastructure construction, known as the "king of the world's construction machinery", bearing the heavy responsibility of crossing mountains, rivers and seas. The main bearing, known as the "heart" of the shield machine, is the key core component of the shield machine's turret drive system.
Previously, whether it is the 15.03m large diameter shield machine "Zhenxing", 16.07m large diameter shield machine "Canal", or China's first synchronous tunneling machine "Xingye "The localization rate has reached 98%, but the main bearings have been imported from abroad.
It is reported that in May 2021, CAS and CCCC Tianhe jointly formed a joint research team to jointly undertake the task of shield machine main bearing development, realizing the completely independent development of the first set of 8.01m diameter large main bearings in China.
CCCC Tianhe party secretary and chairman Zhang Boyang said in an interview that the success of the domestic main bearing through the expert group's evaluation, marking China has fully mastered the independent design, precision machining, installation and commissioning, life prediction and other integrated technologies of the main bearing of large heavy-duty shield machine, with the ability to replace imports, through the domestic oversized diameter shield machine full localization of the "last kilometre ".