On February 10, a signing ceremony for comprehensive strategic cooperation between Xinjiang Goldwind Technology Co. The signing ceremony was attended by Zong Guoming, deputy director of the Standing Committee of the Municipal People's Congress and secretary of the county party committee, Chen Qihua, vice president of Goldwind Science and Technology Group, Jiang Yaozheng, general manager of Luoyang Xinneng Bearing Manufacturing Company Limited, and Han Shaofeng and Ji Jinhui, county leaders.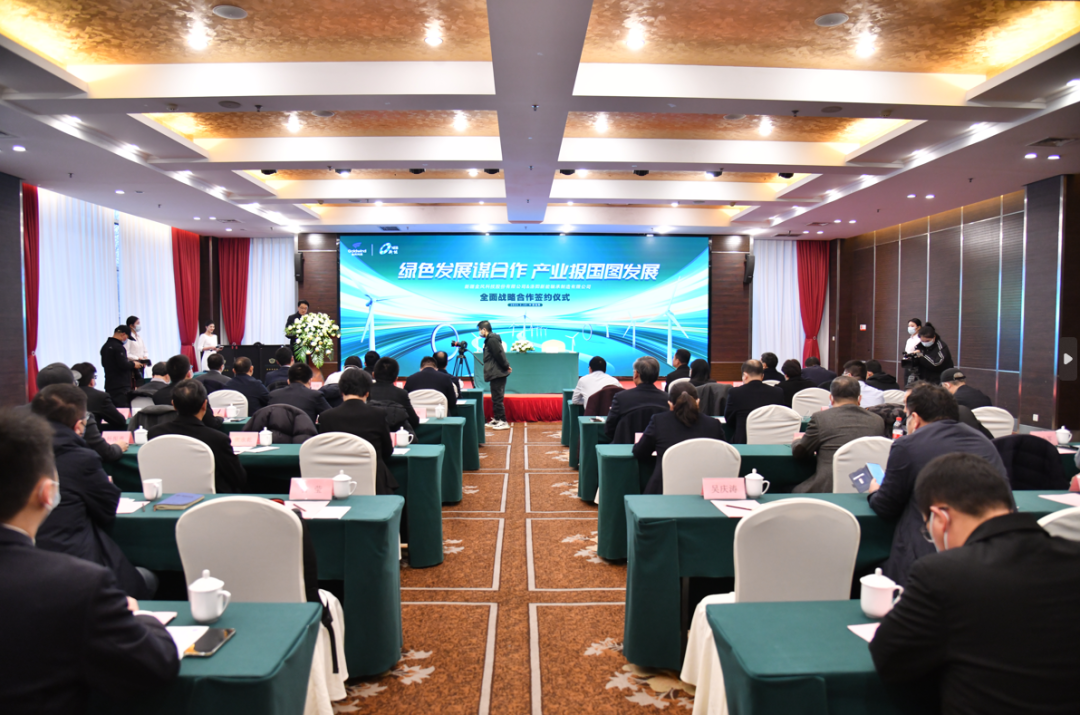 Goldwind is the earliest enterprise engaged in wind power industry in China, and has been successfully listed in Shenzhen Stock Exchange and Hong Kong Stock Exchange. Ltd. is a high-tech enterprise integrating wind power bearing development, design, manufacturing and sales service, with two provincial wind power bearing R&D platforms, which are the only ones in Henan Province, and its own technology, product design and manufacturing process are leading in the industry. Both parties are practicing the national "double carbon" strategy, seizing the major development opportunities in the field of new energy, and have achieved remarkable results in the wind power industry. With the signing of this agreement, the two sides will jointly launch strategic cooperation on lean design and manufacturing of wind power bearings and high quality development in all aspects.
In his speech, Han Shaofeng, Secretary of the Party Working Committee and Director of the Management Committee of Xin'an Economic and Technological Development Zone, said that Xin'an aims to build a 20 billion wind power bearing industry cluster, actively plays the advantage of national small and medium-sized bearing manufacturing industry cluster, seizes the high-end bearing industry "wind mouth", focuses on industrial development, scientific and technological innovation, and develops upstream and downstream, left and right chain industries around wind power The company will carry out upstream and downstream, left and right chain industrial layout, continuously lengthen the industrial chain, improve the competitiveness of the industry, and continue to build a new high ground for the development of wind power bearing industry.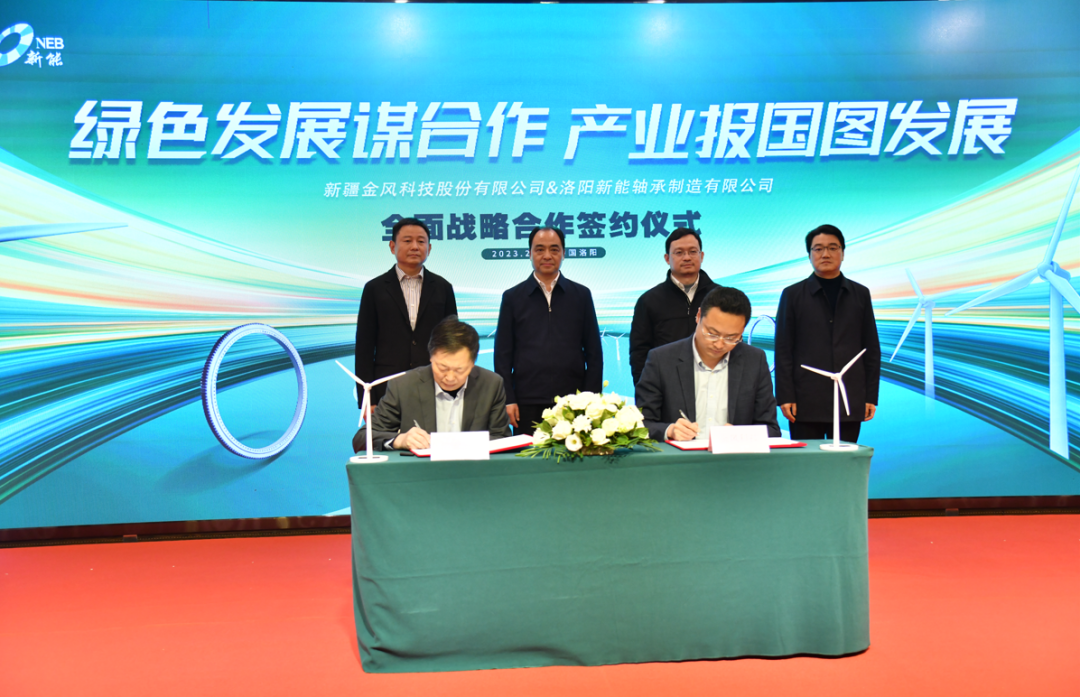 At the ceremony, Ye Jiqiang, assistant general manager of Xinjiang Goldwind Science and Technology Wind Power Industry Group and general manager of the supply chain centre, and Jiang Yao, general manager of Luoyang Xineng Bearing Manufacturing Co.
(Source: Xin'an County Release)