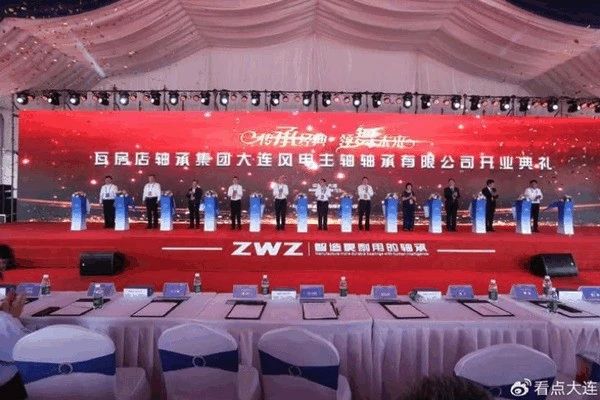 On 21 September, the opening ceremony of Waxaxial Group's wind turbine spindle bearing company and the launch of ZWZ Legacy series products were held at Waxial Park in Dalian Area of Liaoning Pilot Free Trade Zone.
Hu Yichong, Secretary of the Party Group and Director of the Liaoning Provincial Department of Industry and Information Technology, Leng Xuefeng, Vice Mayor of Dalian City and member of the Party Group of the Municipal Government, and leaders of the relevant commissions and bureaus of Dalian City and Jinpu New District attended the ceremony. Leaders of China Bearing Industry Association, China Agricultural Machinery Industry Association and strategic partners of Waxaxial Group attended the ceremony.
In recent years, China's bearing industry has been booming, and the competition situation has become even more heated. Especially into the "14th Five-Year Plan", the development of wind power, new energy, industrial mother machine, robotics and other industries into a high-speed growth period, industrial supply chain security and autonomy has become the main theme of high-quality development period.
In order to achieve scientific and technological self-reliance and self-improvement, to solve the "neck" problem, Waxaxial Group invested 1 billion yuan to build the wind turbine spindle bearing company, the traditional production process and management mode of intelligence, digitalisation, enterprise visualisation and data management, to create a series of high-end brand heritage of the Waxial fist products, completely break the foreign market monopoly! To achieve China's wind power new energy and other high-precision new equipment localised substitution, to stabilize the industrial chain, supply chain to provide support.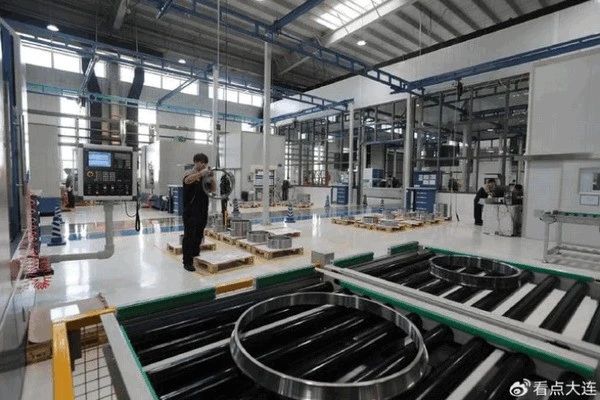 Waxaxial Group has set up the world's leading international, digital design and R&D platform, and achieved the resource integration of four major R&D centres at home and abroad: the National Large-scale Engineering and Technology Research Center, the European R&D Center, the U.S. R&D Center, and the Shanghai R&D Center, so as to gather the wisdom and experience of the world's top design talents, and achieve the sharing and breakthrough of technical resources in the fields of material research and development, bearing design, virtual simulation, testing and inspection, manufacturing process, and installation and use. The new ZWZ Legacy is a breakthrough in the sharing of technical resources.
The newly launched ZWZ Legacy series is a new high-end series of products under the ZWZ brand of Waxaxial Group. Product types include: split bearings, tapered roller bearings, angular contact ball bearings, cylindrical roller bearings, spherical roller bearings, medium and large deep groove ball bearings and other types.
The company has built a heat treatment production line and grinding production line which have reached the international advanced level, and each production line is equipped with testing instruments such as three-coordinate measuring instrument, which can carry out on-line testing of the processed high-precision products. With the support of synchronous technology, advanced manufacturing process, scientific and strict management, first-class equipment and instruments, and efficient and controllable quality management, Waxaxial Group has raised the standard of its inherited products to the world's advanced level.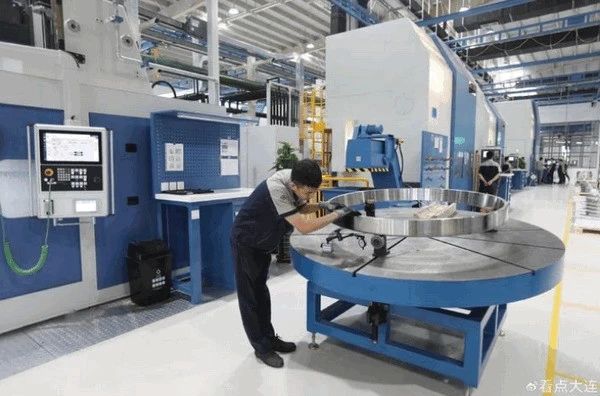 Party Secretary of Waxaxial Group Corporation, Chairman Liu Jun said, Waxial Group will focus on the main responsibilities of the main business and industrial safety, continue to expand the advantageous products, and continue to strengthen the chain of solid chain chain chain extension, "14th Five-Year Plan" will invest 2.5 billion yuan to carry out high-end technological upgrading and renovation, has been launched a special bearing precision technology, high-end equipment, bearing technology and manufacturing of high-end bearing parts and components, etc., to achieve a new breakthrough in the level of manufacturing capacity, and continue to promote China's bearing industry, scientific and technological self reliance and self-reliance, and for the economic and social development, as well as China's bearings comprehensively to the world to inject confidence and strength.