On April 12, local time, the foundation stone of Midea Industria do Brasil (hereinafter referred to as MIDB), a new plant of Midea with an investment of over 700 million yuan, was officially laid and is expected to be completed and put into operation in July 2024.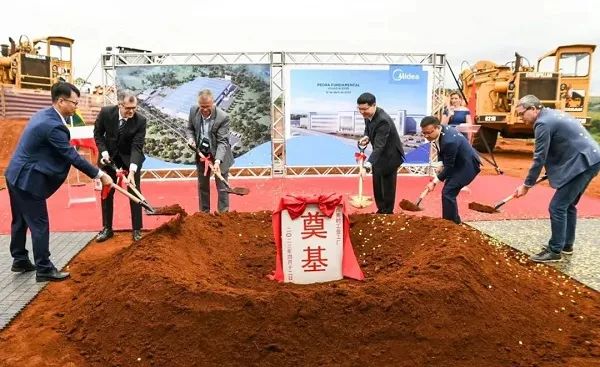 The new MIDB plant, located in Pouso Alegre, Minas State, is said to cover an area of more than 70,000 square metres and will have an annual capacity of 1.3 million units. The factory will incorporate a large number of digital production techniques and innovative technologies, and the first smart fridge products will be launched in July next year and will be available for sale at the same time. In addition to the local market, the products will also be sold to other markets in South America.
The Mayor of Bauso, Renato Andrade Garcia, visited the groundbreaking ceremony and expressed his appreciation for Midea's confidence in the city's development. Garcia said that this investment will certainly bring new economic growth to the city and further develop the local community. In line with the investment, the city government is accelerating the development of the local infrastructure, hoping to attract more large international companies like Midea and bring more jobs to the local people.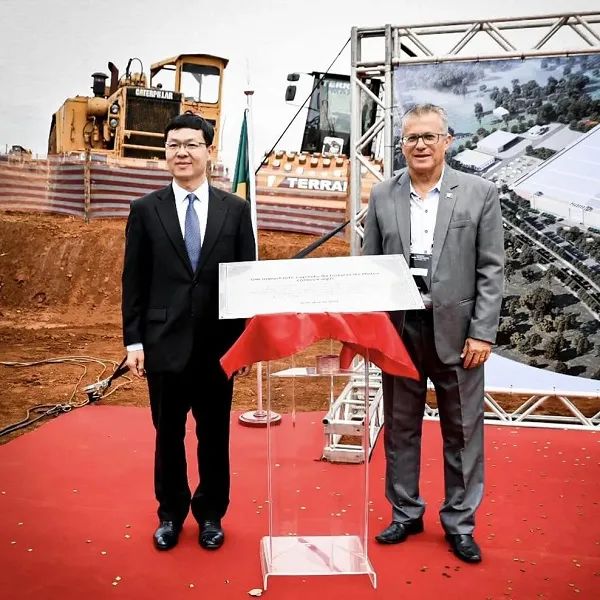 Garcia also said that, as one of the world's largest home appliance manufacturers, Midea is building its third factory in Brazil in the city of Bauso. When the plant is officially opened next year, we expect Midea to bring a wider selection of smart home appliances to the Brazilian people, enhancing the quality of life of local consumers and meeting their aspirations for a better life. Currently, Midea is present in more than 200 countries and regions, and has been among the Fortune 500 for many years.
Speaking at the groundbreaking ceremony, Wang Jianguo, Vice President of Midea Group, President of Smart Home Business Group and President of Midea International, said the factory is Midea's first investment in Bausau, covering refrigerators, washing machines and other home appliance categories. He also said that Midea aims to become one of the leading brands in the refrigerator industry in Brazil within four years.
Felipe Costa, CEO of MIDB, said that the new Brazilian plant will effectively improve Midea's competitiveness locally. Midea is confident in the Brazilian market and will further strengthen its investment layout in Brazil in the future.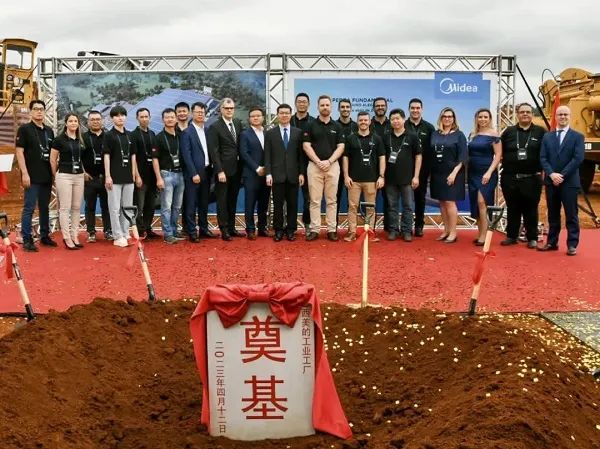 Brazil is the largest white goods market in South America and one of the largest in the world. As one of the key strategic markets overseas, Midea currently has two plants in Brazil, one in Manaus for the production of home air conditioners and microwave ovens, and the other in Canoas for the production of commercial air conditioners.
Global breakthroughs are one of the four strategic axes of the Midea Group. As a globally operating company, Midea provides products and services to approximately 500 million customers worldwide each year, as well as to key customers and strategic partners in various sectors, by integrating global resources. At present, Midea has about 200 subsidiaries worldwide, 20 R&D centres and 18 major production bases overseas, with about 30,000 overseas employees and business coverage in more than 200 countries and regions, with 22 settlement currencies. In the past two years, Midea's revenue from overseas markets has accounted for over 40% of the company's total annual revenue.
If you are interested in any of the products mentioned in the article above, please send us an email totalsycn@gmail.com and we will look into your needs and provide a solution.