In the afternoon of July 25, witnessed by Song Lewei, Secretary of Xuzhou Municipal Party Committee, and Tatsuro Ueda, Executive Director and Head of China Headquarters of Toyota Motor Corporation, XCMG and Toyota Motor signed the strategic cooperation agreement in the field of hydrogen energy between XCMG and Toyota, and the two parties will build an industrial base of hydrogen energy machine and core components centred in Xuzhou to drive the development of the whole hydrogen energy industry chain in Xuzhou.
Yang Dongsheng, Chairman and Secretary of Party Committee of XCMG and XCMG Machinery, and Shan Zenghai, Vice President and Chief Engineer of XCMG Machinery, attended the signing activity.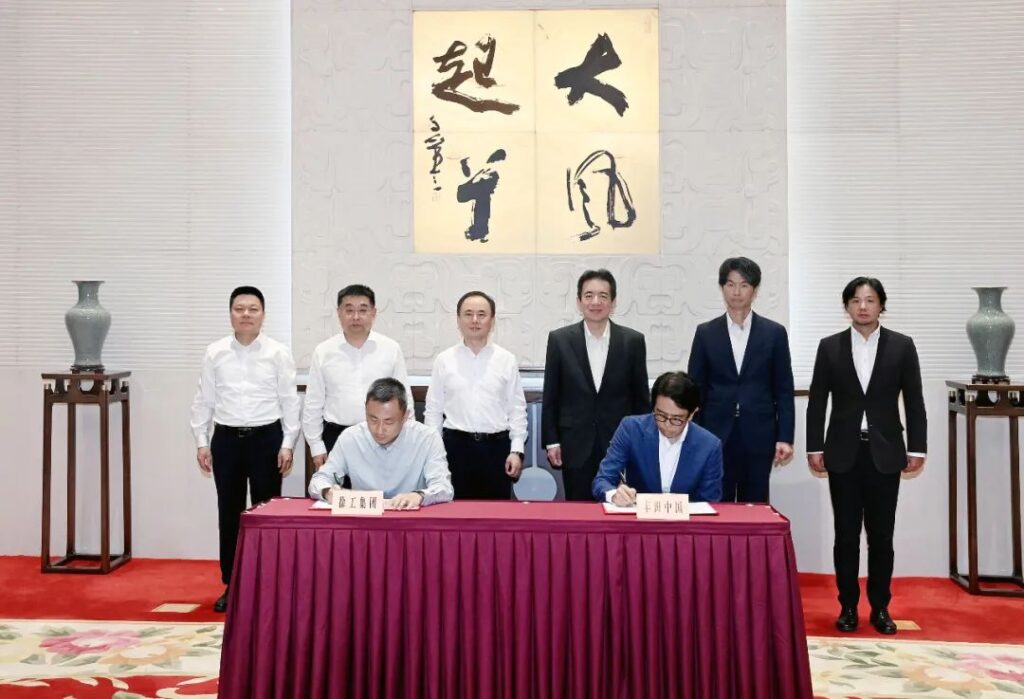 Song Lewei congratulated XCMG and Toyota on the signing of the strategic cooperation agreement. Song Lewei said that the cooperation between XCMG and Toyota Motor is highly complementary, promising and with great potential. We hope that the two sides will take this signing as an opportunity to collaborate and innovate in the R&D and application of cutting-edge technologies such as hydrogen vehicles, fuel cells and core components, and work together for a win-win situation, so as to help Xuzhou accelerate the creation of a hydrogen energy industry chain and hydrogen application demonstration benchmarks, and to build a high-quality innovation demonstration zone with a sustainable development agenda.
Tatsuro Ueda said that changing the future with hydrogen energy is not only the goal of Toyota and XCMG, but also the common ideal of colleagues in the hydrogen energy industry. Xuzhou has a solid foundation for the development of green and low-carbon energy industry, and we hope that both parties will promote comprehensive cooperation and exchange in the field of hydrogen energy, help Xuzhou green and low-carbon energy innovation and industrial cluster development, and work together to make positive contributions to the realisation of carbon peak and carbon neutrality.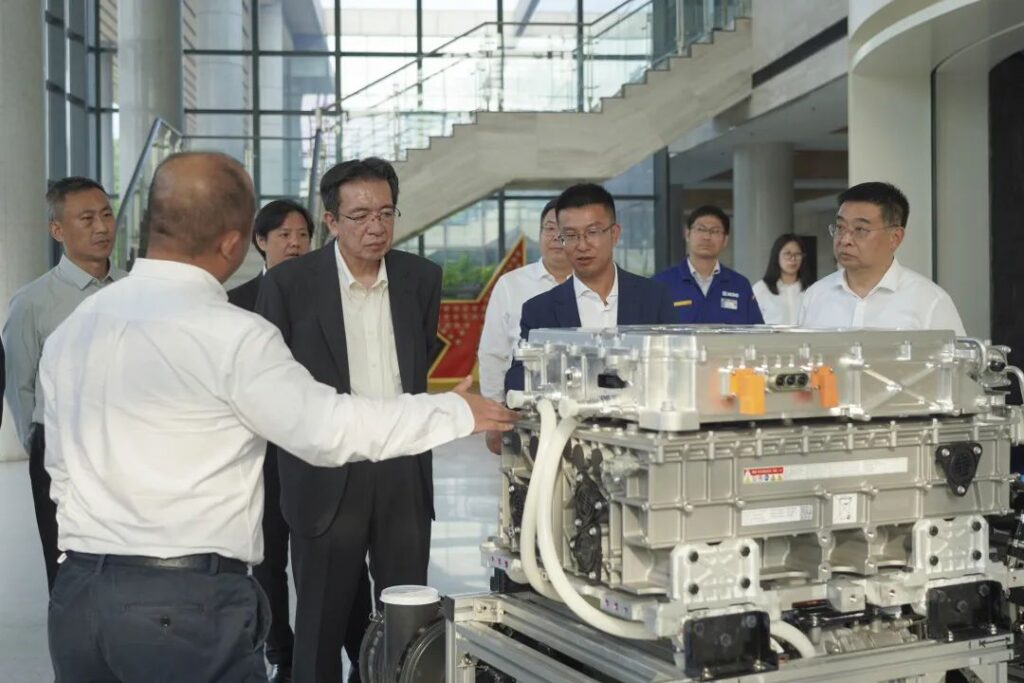 Afterwards, accompanied by Yang Dongsheng, Ueda Tatsuro and his entourage visited the experience hall of XCMG to further understand XCMG's history of development, industrial scale, global layout, technological strength, etc. They highly valued the achievements of XCMG's high-quality development and believed that XCMG's future will be full of vitality.